New and newsworthy in higher ed communications
By Sharon Aschaiek | August 7, 2019
Universities and colleges are always looking for new ways to optimize their marketing and communication strategies and tactics. Here's a quick look at what's new and newsworthy when it comes to higher education communication, marketing and branding.
Logo too hip?
After refreshing its social media identity in April, Dalhousie University in Nova Scotia, Canada faced considerable backlash from donors, alumni and students. Its new circular, black and yellow logo drew much negative criticism on Twitter and Facebook.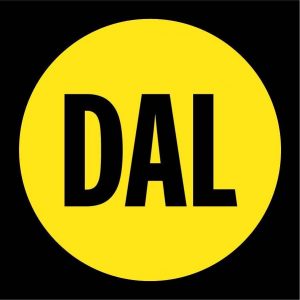 Dalhousie did a good job of responding to the public concern in a timely manner. Within a few days of its release, it switched back to the old, more formal-looking Dal Crest logo on the school's LinkedIn page in order to match the site's more corporate tone. Communication officials also clarified that the new logo is only for social media use — it is featured on Dalhousie's Twitter and Facebook accounts — and that there are no changes to the school's official logo. They also indicated they would discuss the critical feedback internally.
Boosting brand value
Earlier this year, Adidas launched a campaign promoting women's equality and visibility in sport. Currently, women receive only four per cent of sports media coverage.
It's main video, She Breaks Barriers: More Visibility. Bigger Dreams., features female athletes of different sports advocating for more public visibility, sharing the message: "If girls don't see women in sport, they won't stay in sport. They won't learn that we can call the shots, that we are stronger together."
Kudos to Texas A&M University and to the Global Sport Institute at Arizona State University for being partners in this progressive campaign. Their support demonstrates the important role that higher ed institutions can play in advancing social justice.
Marking a milestone
This year marks the University of Texas at Dallas turning half a century old. The school decided to celebrate through a brand campaign called Speed of Bright.

The tagline is meant to reflect the institution's remarkable growth over its five decades, its high academic standards, and its significant research achievements. The school has become renowned for its programs in STEAM and business management, and has one of the highest average SAT scores for entering freshmen among Texas public universities.
The campaign features a mix of a website with student and faculty success stories plus other information, as well as ads that will appear on billboards, social media and in print.
"This campaign will help us share the stories of our bold and bright Comets who are making a difference," said John Walls, vice president for communications.