It's easy to find the University of Rochester
By Sharon Aschaiek | November 14, 2019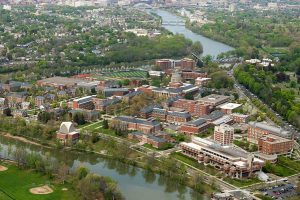 All schools want to be found. Some are better at it than others.
The University of Rochester in New York knows how to get noticed. That's because it has Brian Piper. And if it made sense, I'd refer to him as Brian Piper, the pied piper of SEO, just because it would be too perfect (sorry, Brian). Basically, he knows what it takes to get some love from search engines.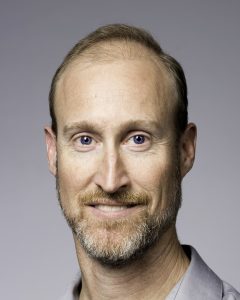 When the university hired Piper in the summer of 2017, it was looking to rev up its content game. They hired the right guy: Piper has a couple decades' worth experience in digital project management, strategy and development. Essentially, he started doing SEO before most Rochester students were born. He became the university's first director of content strategy.
His first move was to do a forensic review of the site's existing content from the previous 10 years, figuring out which articles were the rock stars, and which ones were just lip-syncing in front of the mirror. He studied page visits, time spent and interactions on pages, amount of organic traffic.
That resulted in a list of "best and worst performers" revealing which elements helped prompt organic (versus direct) search. Piper explained why organic search is the holy grail of SEO efforts as part of his workshop Optimizing Your Content for Search Engines at the 2019 HighEdWeb Annual Conference.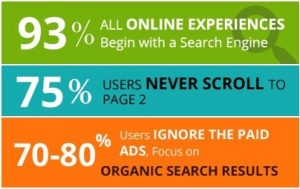 "While we were doing well on direct traffic, organic traffic was 30% of what other institutions in our vertical market were," Piper says.
He used what he learned from the audit to shape a robust content optimization strategy. Then came education: going on an "SEO awareness tour" to educate employees across the institution; conducting workshops with communications teams on using keywords effectively to optimize content for both Google and YouTube.
The workshops have become a regular thing. Piper now also has a team of data scientists—one full-time employee and two part-time interns. They teach about future-proofing content using long-tail keywords—the words people use when they know exactly what they're looking for; and considering rich snippets—search results that show extra information between the URL and description, and featured snippets, the search results used in voice search.
Piper and his SEO posse also respond to requests for help with reviewing or developing content for the web or social media.
"We've gathered data on different stories, so when we get requests for help with creating content, we can tell them which types of stories perform well.
"Maybe their idea would be better as a Facebook post or tweet? Or maybe they can tweak it, so instead of it being a story on a new grant that was awarded, it could be about the research that can be done with that grant, and its potential applications."
Piper's strategy is shaped by regular measurement. Content performance is documented in weekly, monthly and annually reports, and the results are shared during training with different campus teams. He also introduced Yoast, the widely used plug-in for improving search optimization, to many teams across the institution.
The University of Rochester has almost 30,000 employees, among them more than 100 content creators. Its website has well over 500,000 pages. At least six different content management systems are in use across the institution. Plus, SEO efforts for the school's digital properties has to take into account that Google uses more than 200 factors to determine its rankings, and updates its algorithm about 20 times a year. These kinds of numbers can pose a challenge for optimizing content effectively, consistently and throughout the institution.
But a little over two years later, some new number have emerged, one that proves the university's systematic, data-driven content optimization strategy is working.
"Our organic traffic," Piper says, "has increased 65% over the past two years and improved to about 90% compared to competitors in our industry."
Like I said, this school knows how to get found.