2020: the course of comms & higher ed
Scan the trends in communications, and what comes up is all over the place. So many intersecting expertise, ideas, tools, platforms, cultures, metrics. Everything to do with the art and science of communicating. It might be worth knowing more about these ones.
PR functions expand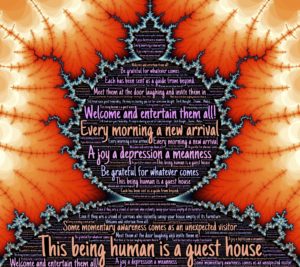 Expansion artist John Hain, much obliged.
This PR Daily article says PR professionals will have to be not just storytellers but story creators—by creating events, experiences and moments that boost a brand's buzz.
Community management will be a bigger thing, to help orgs and brands with "growing a deep and meaningful relationship with their audience."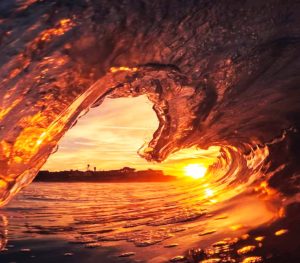 Thank you, romance photographer Hernan.
We'll see and hear a lot more about immersive and 3D content; creative ways to differentiate organizations; and qualitative measurement of content.
More AI game-changer stuff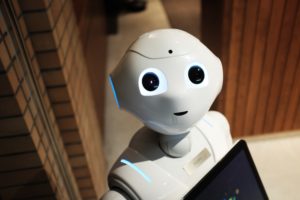 Alex Knight, thank you for the most creepy-cute robot image ever.
We're only just starting to see how artificial intelligence can help organizations run better.
This Forbes AI top 10 list explains how it can to help orgs figure out what prospective customers want and need, and to offer more personalized experiences.
Expect AI to become more powerful and accurate, available on more devices, and included in employee training options.
We may also see more films, music and games created by AI. But in five years, when you're considering content creators, please remember this blog post was written by a human. Unless you hated it, then I'm sorry, or not.
Act like it's a crisis
Greta said it best. Bad news pops with more bang than ever. Social world, cancel culture, everything always global and instant. Brains and brands go boom.
This PRNews article forecasts upcoming changes could cause different crises. There are clues to look for and plenty of ways to prepare, says the article.
Communicators—I love that word, but why does it sound corny?—are going to keep shapeshifting.
"Increasingly, communicators will be tasked with gatekeeping and culture testing to prevent incidents like these, and keep brands true to their mission statements and consumer expectations," sayeth Esther-Mireya Tejeda, head of corporate, communications & PR, Entercom.
Anyone tired of social? No? OK, me neither. Here's more on social
One dozen social trends are being served up by Entrepreneur. Where to start?
Likes will lose steam; video keeps the crown and will get more "personal" (Do we need "protection"?). Brands will feel compelled to do more to connect with us. (When can we retire "connect"?)
Social shopping is popping, private groups are proliferating, marketing videos are personalizing.
The influencer trend is going to "shrink" into micro-influencers and…wait for it…nano-influencers. If I ever use "nano-influencer" in conversation, hug me.