Podcasting in higher education communications
By Sharon Aschaiek | May 23, 2018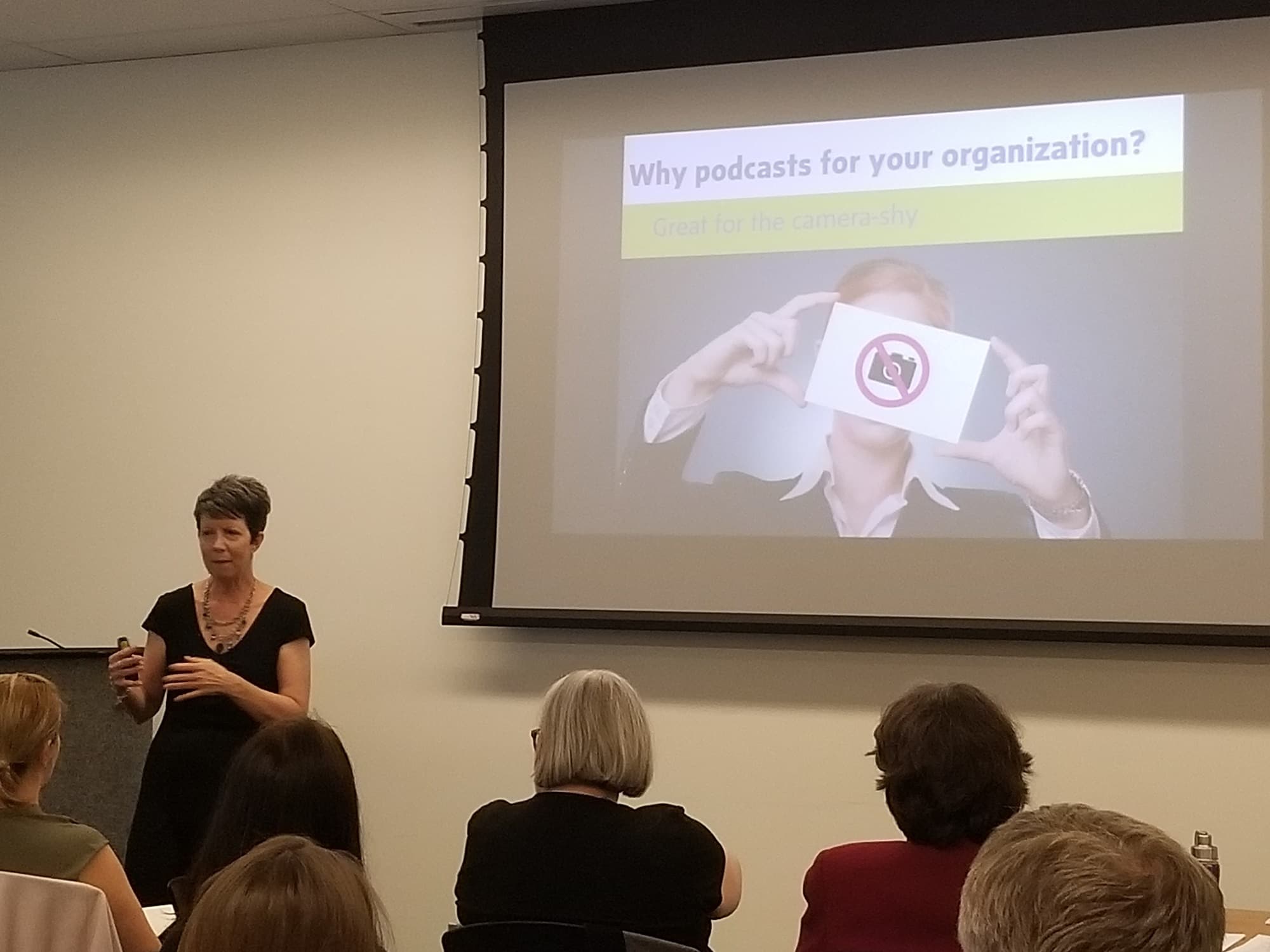 Podcasting expert Donna Papacosta of Trafalgar Communications
Is podcasting a good idea for your higher education institution's communication and marketing strategy?
Recent research shows podcast listening is on the rise, and that 26% of Americans have listened to a podcast in the past month, while 17% have done so in the past week. Part of this trend is being driven by more and more people owning smart speakers such as Alexa or Google Home, which make it easier than ever to listen to podcasts, however, podcast listening in cars is also increasing.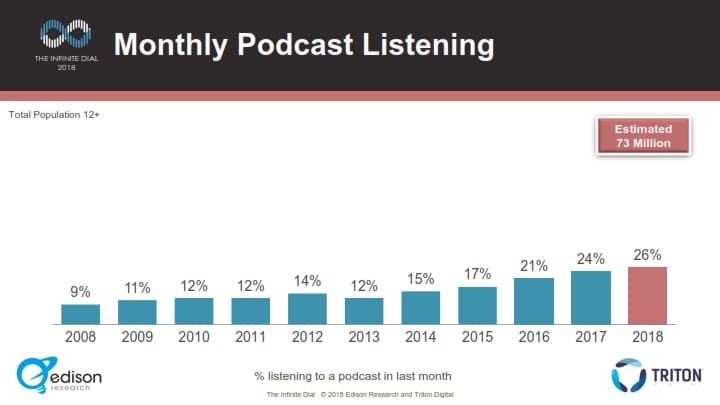 At a recent Toronto seminar for professional communicators, podcasting expert Donna Papacosta, principal of Trafalgar Communications and the co-author of The Business of Podcasting, explained the key advantages of the podcasting medium:
Portable and time-shifted – people can listen where and when they want
Intimate – like radio, the spoken word in your ear feels personal and comfortable
Engaging – it's a multimedia format that draws you in but isn't as demanding as text or video
Cost-effective – it's relatively affordable to produce podcasts
Shy-safe – the format is ideal for those wary of being in front of a camera
When considering a podcast for your college or university, Donna suggests considering the following:
What's the purpose of your podcast?
Who are you trying to reach?
How will you measure success?
Have you decided on a format?
Do you have the software and hardware you need?
Do you have a name for your podcast?
Do you have Apple Podcasts-appropriate album art?
Are you going to write a script? Be careful of over-scripting
Podcasting in higher education
According to an Inside Higher Ed article, podcasting can enable a university or college to:
Increase its general visibility
Highlight value propositions to different audiences
Feature faculty thought leadership
Build and maintain relationships
Several post-secondary schools are using podcasts in creative ways to engage with their stakeholder audiences. Some are produced by institution at large, others are at the school/faculty/department level, and some are put out by individual faculty members and even students. Several examples of podcasts by Canadian academics are shared in this University Affairs article. Whatever the type, all podcasts play a role in helping to raise the profile and demonstrate the relevance and vibrancy of their institutions.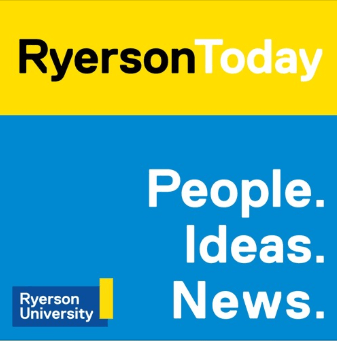 Ryerson University in Toronto publishes Ryerson Today, which looks at the people, ideas and culture of the university. It often involves faculty members weighing in on topical issues such as homelessness, precarious work and Islamophobia.
Regent College, a graduate school of theology in Vancouver, produces the weekly Lifelong Learning podcast in which "faith, life and theology come together…to look into the people and ideas that shape Regent College."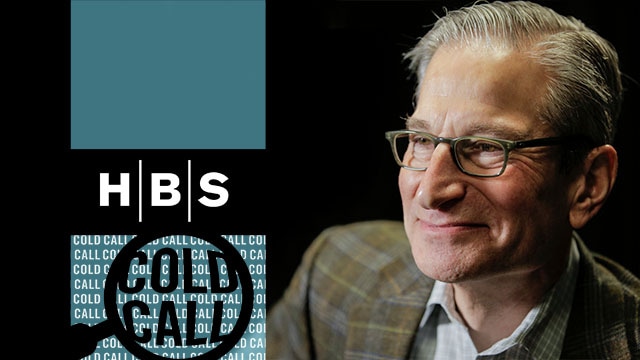 Harvard Business School's Cold Call podcast features faculty members discussing case studies they've written and their lessons. The podcast is geared to alumni but would appeal to anyone interested in management practice. As Inside Higher Ed reports, it has become one of the school's most downloaded podcasts and has raised general interest and knowledge about its cases.
Duke University's Sanford School of Public Policy has two podcasts that allow it to publicly share its expert insights on public policy trends, issues and strategies. Policy 360 involves the dean interviewing faculty members whose research is in the news, while Ways & Means is on the successes and failures of creating thriving neighbourhoods, cities, states and countries. Last August, the podcasts' creators shared their experiences with the conceptualizing, producing and promoting the shows in a Chronicle of Higher Education article.
To learn how to get your school's podcast up and running, check out Donna's three free tip sheets on her website, which cover areas such as content considerations, hardware and software requirements, interviewing and recording tips and publishing how-to's.
Weekly Blog Posts Sign-up:
Higher Ed Communications News, Views and How-to's