Toronto's top higher ed communication campaigns
By Sharon Aschaiek | May 30, 2018

I recently wrote about about the Educational Advertising Awards, which honour outstanding advertising initiatives by universities and colleges mostly in the U.S. However, there are plenty of noteworthy marketing campaigns by Toronto post-secondary schools, as was made clear at the 2018 Ovation Awards. The awards are run by the International Association of Business Communicators – Toronto Chapter – for which I serve on the board – and recognize excellence in local communications by companies, marketing/communication/PR agencies and non-profits/institutions.
What the winners are doing right
One of the big higher education winners of the 2018 Ovation Awards was the University of Toronto Faculty of Arts & Science, which took home an Award of Distinction for Not-for-Profit Communications Department of the Year. The faculty also won three other awards: an Award of Excellence for its 2016-17 report The ArtSci Effect; an Award of Merit for its 2018 viewbook, Surrounded by Opportunity; and an Award of Merit for its My Favourite Places video series.
The ArtSci Effect is an excellent example of the value of storytelling in higher education marketing. The publication is full of well-written articles about innovative faculty activities and achievements that philanthropic donations make possible. The stories are compelling and evocative, covering topics such as a conference on Canadian literature and cultural identity, an archive of life-history interviews with Asian Canadians, and pivotal astronomy research on the Milky Way Galaxy.
Another strength is the publication's variety of content formats, such as feature article, profile, infographic and Q&A. Visually, the publication is a delight, with striking, creative front and back cover designs, while the inside features well-used bold colours, ample white space and large high-quality photographs.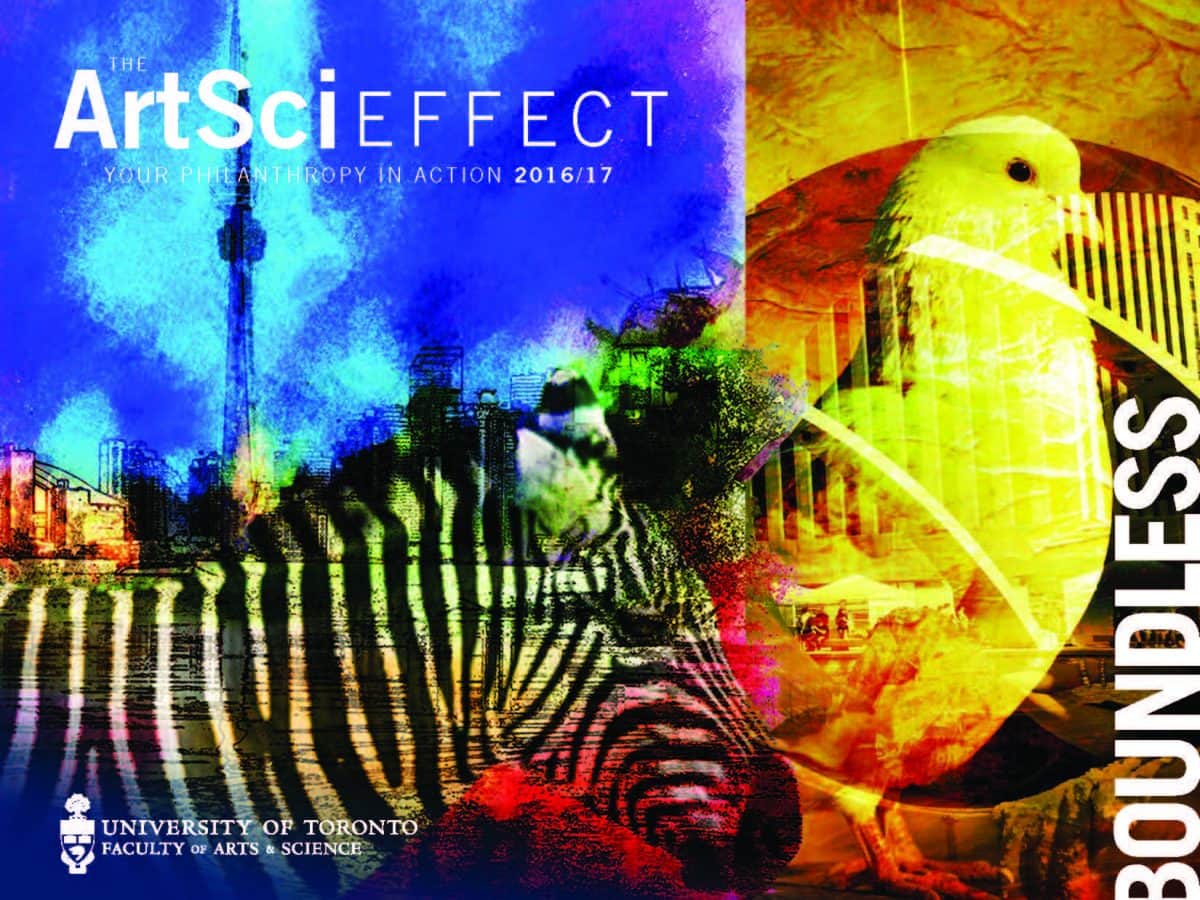 Another higher education winner at the Ovations was Sheridan College, which won an Award of Merit for its response to the 2017 Ontario-wide college faculty strike. The school also won an Award of Merit for its Tony Nominations Viewing Party. Regarding the latter, Sheridan is home to the Canadian Music Theatre Project, an incubator that first developed and produced the now runaway hit musical Come From Away. For the day of the live broadcast of the Tony Award nominations, the school invited its faculty, students and staff to a viewing party on campus held jointly via video link with an audience in Gander, Newfoundland – the small town involved in 9/11-related events that are explored in the show.
From a marketing perspective, the event was an innovative way to demonstrate Sheridan's significant contributions to fostering exceptional and original musical theatre productions. It was also a great way for the school to share an important milestone: that it is the first post-secondary school to help give rise to a Tony-nominated musical.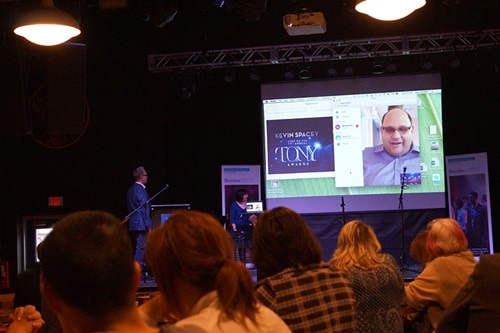 Also among the higher ed winners at the Ovations was Ryerson University, which won an Award of Merit for its brand refresh, Where Mind and Action Intersect. According to information on Ryerson's website, the rebrand was a three-year initiative that was designed to bring to life the university's new academic plan.
The new brand reflects Ryerson's a powerful vision: to be Canada's leading university and hub for inventive and purposeful thinkers and creators. It also does a comprehensive job of laying out its values, differentiators and personality. The brand messaging is bold and impactful, and clearly articulates Ryerson's commitment to empowering students to meaningfully transform themselves, their culture, the economy and society.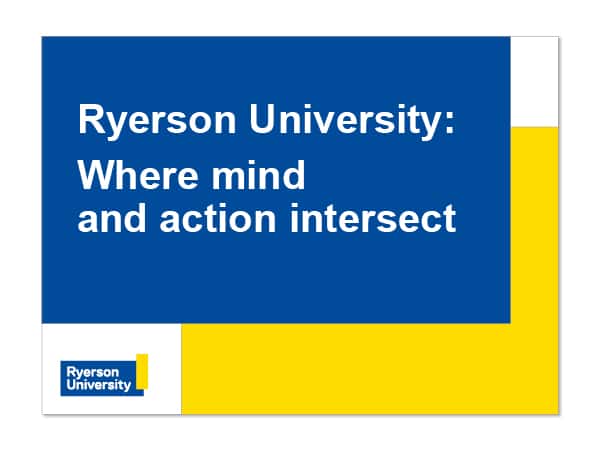 How effectively is your higher education institution sharing its successes and engaging key stakeholders? If you're looking for help to advance your school through strategic communications and powerful storytelling, let's talk.