Taking the pulse of higher ed communications during COVID-19
By Sharon Aschaiek | Oct. 21, 2020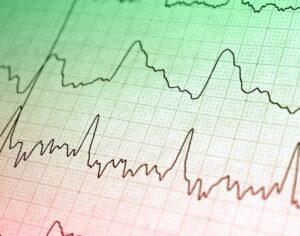 How do we do higher education communications and marketing in a COVID-19 world?
How do we help our institutions thrive, or just survive, in the face of a global public health crisis that is taking lives, triggering lockdowns, isolating us from each other and wrecking the economy?
We are all figuring it out as we go, with many or most of us working remotely, and likely with fewer resources, as the pandemic leads to budget cuts and layoffs caused by devastating revenue losses. Much of this revenue loss is due to declines in enrolment by international students, who pay significantly more tuition than domestic students. Statistics Canada recently forecasted that projected revenues for Canada's 147 public universities could drop by $3.4 billion, or 7.5%, in 2020-21.
Our inner resources are also sapped, as studies confirm what we all know: the coronavirus is making us more stressed, anxious and depressed. It's hard to muster motivation when so much fear and uncertainty is in the air.
But, as the saying goes, "necessity is the mother of invention." We are all being compelled to do more with less, to reinvent how we work, to be more creative in how we tell our school's stories. It will take considerable ingenuity to help our schools adapt their business models to stay viable.
Have your say
As we learn to innovate our communication practices in the coming months—and years?—in our plague-ridden world, we can learn a lot from each other about new communication approaches. So let's turn to each other for marcomm insights and ideas we can use to support our universities and colleges.
I've created a survey to capture our main challenges, strategies and successes at our jobs since the pandemic began. This brief survey is open to anyone who works in a communications or marketing capacity at a university or college anywhere in the world. This survey will be open until November 4, 2020, and I encourage you to share it with your colleagues working in higher ed communications.
When your answers are in, I'll document the key findings in a report that I'll share with members of the higher ed marcomm community who are interested. I hope the insights provide clarity on how our profession can be effective in these unparalleled times.