A university magazine that breaks the mould
By Sharon Aschaiek | Feb. 12, 2020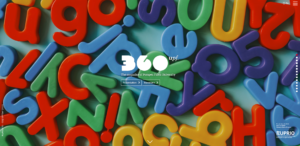 Our digital world is creating both challenges and opportunities for print magazines, including those published by higher education institutions. Like media outlets and companies, post-secondary schools are experimenting with different publishing formats to better attract readers/viewers and stay viable and relevant.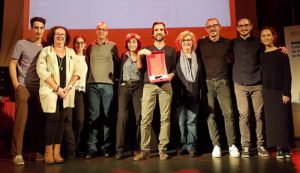 One university that has found success with a revamped institutional magazine is Pompeu Fabra University (UPF) in Barcelona, Spain. UPF's fully digital magazine, called 360upf, won the runner-up prize in the annual European Association of Communication Professionals in Higher Education (EUPRIO) awards.
"For us, it means a lot to be honoured by our colleges, and it was also recognition of our team internally. It keeps us motivated and trying to do things the best way we can," says Gerard Vall-llovera Calmet, who leads central communications at UPF. He is equally proud of the magazine being awarded a 2018 Innovation in Communication Award last year from the Catalan Journalist Association.
Modernizing communications
Ever since he began working at UPF in 2014, Vall-llovera has wanted to modernize its magazine. It began publishing in 2010 and had always been a print-only product, and had a distribution of about 3,000 copies. It took three years for him to secure the administration's approval for the new all-digital format. What helped him make the case was highlighting the financial savings of eliminating a print edition—production and distribution costs have decreased 75%—sustainability benefits and the ability to reach more readers digitally.
The development of the new concept and first edition then took another six to eight months and involved extensive brainstorming and planning by Vall-llovera and his team: five copywriters, a web technician, a graphic designer and a language technician. They scanned the marketplace of alumni/community magazines at leading higher ed institutions to ascertain trends and gain inspiration for their new storytelling format.
Disrupting the format
The main goal was to create an innovative digital experience that could tell the stories of the institution in creative ways, while still maintaining some of the look and feel of a magazine. Also important was to reshape the content topics to be less academic and institutional, and more informal and outward focused. These shifts were perceived as being key to attracting more target readers: prospective and current students—since research shows most young people today access news online—as well as other higher ed institutions and society at large.
"We were changing the format in a disruptive way to get away from the rigid institutional format in order to get the attention of young people and other readers outside of UPF," Vall-llovera says.
The new 360upf launched in 2017 and publishes twice yearly, in May and October. Its content is organized in a non-hierarchical way, with articles in different sections with distinct design personalities that are all one click away. The digital format has also made it possible to offer enriched multimedia content: video, audio, photo galleries, attractive graphics and interactive features. The magazine is also optimized for mobile browsing, and is available in three languages: Catalan, Spanish and English.
Engaging storytelling
The usual topics are covered—institutional news and events, faculty projects, research initiatives—but the writing is more conversational and engaging. There are a mix of formats, including feature articles, Q&As, first-person columns and video stories. Each edition includes a non-UPF story that is still relevant to UPF stakeholders. For example, the last issue includes a quiz about the life Leonardo da Vinci—whose family roots trace back to Spain—to mark the 500th anniversary of his death.
A video story in the last edition of 360upf in which a UPF systems bioengineering professor explains her research into a new tool for diagnosing and treating a type of pancreatic cancer
360upf is amplified by a strategic social media plan in which, when a new edition publishes, one item is shared every two weeks on its social channels on Twitter, Instagram, Facebook and LinkedIn. The magazine's digital performance metrics are closely tracked, and Vall-llovera report that the magazine attracts about 15,000 unique visitors each issue—with readership rising each issue. More importantly, he says, readers spend an average of three minutes and 30 seconds of engagement time with its sections.
"Most of the comments and reactions to the new magazine have been positive. People really like the format," Vall-llovera says. "It allows UPF to lead innovation in communication in the field of higher education."