DePauw Magazine: telling compelling alumni stories
By Sharon Aschaiek | April 10, 2019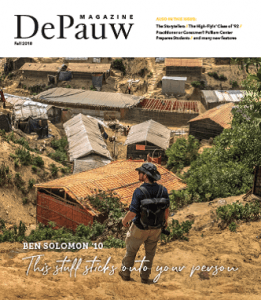 What does it take to create an award-winning university magazine? Mary Dieter of DePauw University in Greencastle, Indiana has some useful insights to share. Dieter is managing editor/writer of the private liberal arts college's alumni publication, DePauw Magazine, which recently made the Educational Advertising Awards' 2019 Best of Show list for its fall 2018 edition. The magazine is published three times per year by the university's Office of Communications & Marketing, and some of its content is shared in the university's online storytelling page, The Boulder. In this Q&A, Dieter, who has more than 20 years of experience as a newspaper reporter, shares about how she and her four team members—a creative director, a writer, a photographer and a part-time editor—work to ensure the magazine is relevant and interesting, and best reflects the school and its alumni.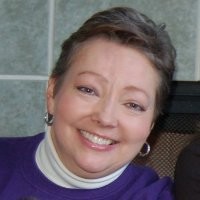 Sharon Aschaiek: Who are the main audience groups for DePauw Magazine?
Mary Dieter: Our principal audience is alumni, that's who receives the magazine. We're also cognizant that it circulates to some to prospective students and their parents. We hope that if prospective students see the success stories of our alumni, they will understand what a great university DePauw is.
SA: How would you describe the editorial objective of the magazine?
MD: Shortly after I joined the university in March of 2018, I prepared position paper for my boss, the vice-president of communications and marketing, which was then presented to the editorial board and adopted as an official position paper for the magazine. It has three strategic goals for the publication:
Reflect DePauw's status as a premier liberal arts institution

Demonstrate the value of liberal arts education as a clear path to success and a meaningful life

Foster pride and loyalty among DePauw alumni
SA: How do identify suitable story ideas and gather information and insights?
MD: Our approach may be different from what other universities doing. Shortly after I joined DePauw, it was at about same time the university was establishing its Gold Commitment, which partly requires students who started in the fall of 2018 to meet certain co-curricular requirements. Many of the related programming was established through the university's eight academic centres. It was suggested at one editorial meeting that we start talking about the centres, so we decided to focus on one or two centres per issue. The last such issue will publish this fall. After that, we envision themed issues to some degree, such as health care or sustainability, to have cohesion among the stories.
SA: What qualities make for strong stories in the magazine?
MD: For me, it's stories that are accessible, intriguing, motivate others, and make you want to read the entire magazine. Stories that reflect interesting aspects of an alum's personality and his or her comments about what motivates them to succeed. The goal is to get lots of names and stories in the magazine, so we don't have super long stories. I don't believe in doing first-person stories unless it's a column. For the profiles, we want the person featured to be the focus, not the writer.
SA: To what extent do you use DePauw faculty members as subject matter experts in stories?
MD: They are an important source of information for the magazine and the Boulder storytelling page, but they are not our primary source. Usually, our primary sources are alumni. Almost all of the stories are profiles of alumni who are successful. They may be doing well financially, or doing an interesting job, or have taken an interesting turn in their career. We want to tell good stories about people who are pursuing their dreams and doing us proud.
SA: How well is the magazine usually received?
MD: Last spring, we surveyed readers on what they thought of the magazine, and we heard that people were generally happy with it. We did a major redesign that debuted with the fall 2018 issue, and people liked it a lot, they thought it looked very professional and eye-catching.
SA: How do you spread the word about each new issue?
MD: We share our stories on social—Twitter, Instagram, Facebook. They tend to get a lot of response and feedback, which is really exciting. The entire magazine is also available online, and we also post some of our stories on The Boulder.