UCalgary's outstanding marketing work nets prestigious AMA award
By Sharon Aschaiek | Jan. 9, 2019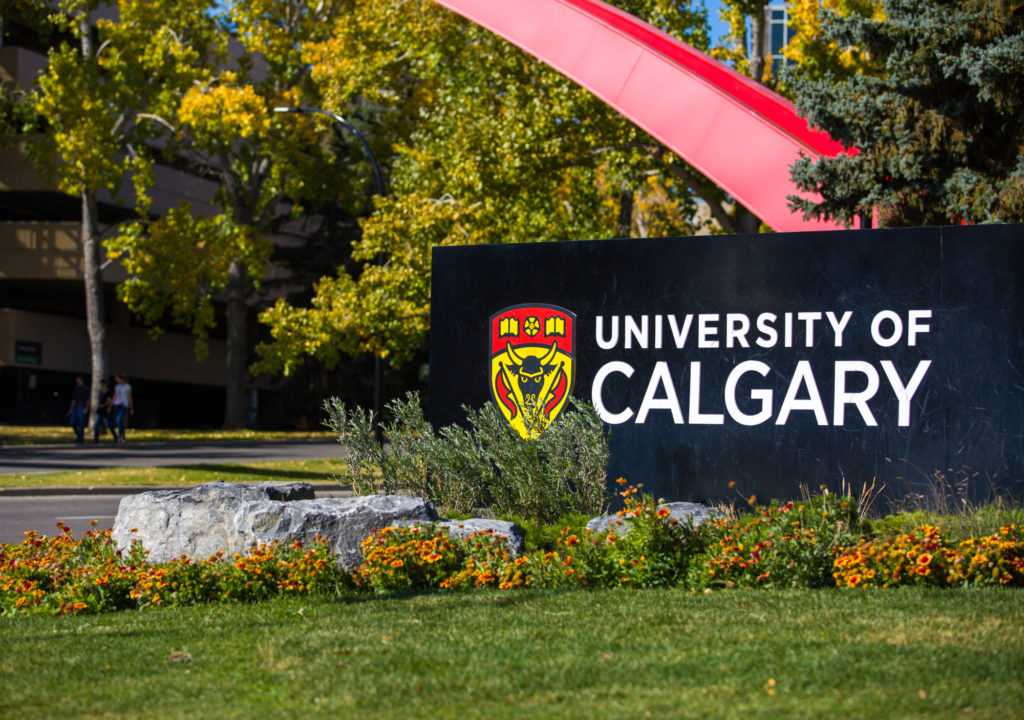 How does a university marketing department that's just six years old win the American Marketing Association's Higher Education Marketer of the Year Team Award?
That stunning victory was achieved by Alberta, Canada's University of Calgary at this year's AMA Awards. UCalgary was also the first-ever Canadian university to be named a finalist, let alone win the award.
As the department's leader explains, the secret to its success is one of tenacity, creativity and teamwork.
"We are a small but mighty group, and we've been on a journey of rapid evolution," says Kim Lawrence, associate vice-president, marketing. "Because we were essentially building a function from scratch, we were able to experiment and embrace best practices in marketing as we grew."
A roaring start
While UCalgary became an autonomous university in 1966 (it was previously a satellite campus of the University of Alberta), it didn't have a dedicated marketing department until 2012. When Dr. Elizabeth Cannon was appointed president and vice-chancellor of the university in 2010—she just stepped down in December 2018—she was intent on building a sense of pride in the university and expanding its capacity, reach and influence. That involved creating a University Relations division and hiring a new VP, who tapped Lawrence, then marketing and communications director of the university's business school, to establish and lead a marketing team.
Lawrence's initial team of four employees was empowered by the university's leadership to develop a fulsome strategy while executing a variety of foundational marketing initiatives. These efforts included benchmark research on national brand and reputation, conducting a complete brand analysis and university identity system update, building new functional areas, and recruiting staff from across multiple sectors to help advance efforts.
"We were able to be quite disruptive and move ahead quite quickly, because there was a desire within the leadership team to take the university to the next level," Lawrence says.
Building a big tent
Over the years, Lawrence and her team have introduced a number of initiatives to make marketing at UCalgary more consistent and impactful. One has been to create a cross-campus marketing council that welcomes any employee who believes their role involves an element of marketing. The members meet monthly to share ideas and projects and learn from each other.
As well, an internal micro-credentialing program was developed several years ago to improve the marketing knowledge and skills of employees involved in marketing. Participants complete learning modules online and in person to earn virtual badges to reflect their growing expertise in UCalgary marketing.
It's the idea that a rising tide floats all boats. By sharing and learning from one another, we're enhancing the collective expertise across campus," Lawrence says. "It promotes skill development and builds confidence, and ensures everyone is on the same page when marketing the university. It creates a team of ambassadors who can speak to the essence of our brand and the strategic principles of marketing in the higher-education sector."
Strategic growth
The Marketing portfolio is part of the University Relations division, along with Strategic Communications, and Government and Community Engagement. Today, Lawrence's team is made up of 23 staff members who, together, have more than 400 years of collective marketing experience across a dozen different sectors.
In 2014, Lawrence led the creation of a digital experience team within the Marketing department. This team of eight has been focusing on building foundational platforms for the university web system, social media management, and central email marketing. In 2018, the team released a new, user-driven, mobile-responsive web system that streamlines the digital journey of visitors to the university. Part of this involved a consistent faculty web presence that ensures a cohesive user experience across faculty sites. The team conducted discovery sessions and design labs with students, faculty and staff to identify and deliver on their needs and wants.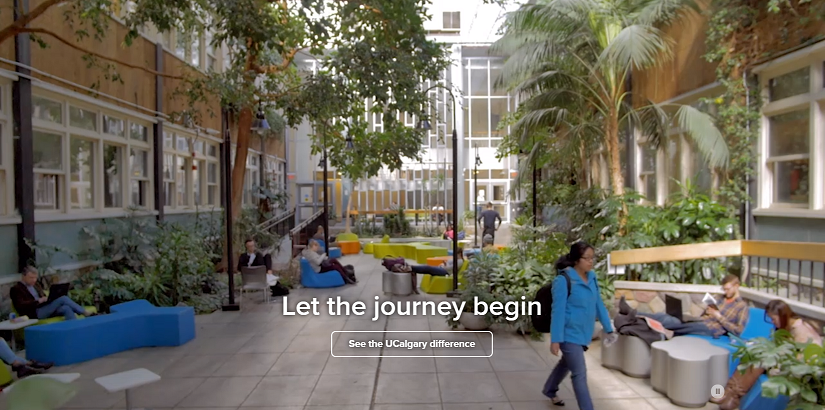 Demonstrating public relevance of university research
Since 2016, the Marketing team has been running a broad national awareness campaign to showcase the relevance of the university's research endeavours. Every couple of months, they release new content packs tied to strategic research themes at the university, and share them in meaningful ways with target audiences across the country.
As an example, at times of the year when parents may be concerned about exposing their children to germs in school, they target their content marketing and digital advertising to channels where parents may be looking for help, such as parenting e-newsletters or websites. They engage those parents in rich content such as videos, webinars with researchers, and downloadable e-books, with a goal of enticing them to share the information with their personal networks and subscribing them to the university's monthly research-based e-newsletter.
The content was developed, in part, with researchers in the university's International Microbiome Centre, a world-class research facility focused on chronic disease prevention and treatment.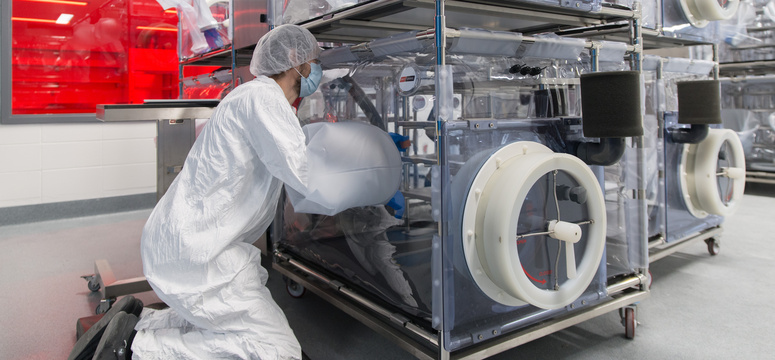 "We align our marketing with areas where people may be seeking help or solutions to their daily challenges, and deliver it in places where they are most likely to find it," Lawrence says. "Few people think to reference their local university for this kind of information, so we deliver it to them where and when they need it most."
Measuring impact
In 2013, Lawrence's team conducted benchmark national market research of its awareness, reputation and brand attributes and discovered, not surprisingly given limited marketing activity until that point, that there was little to no awareness of the institution across Canada, with some perceptions being negative. After repeating the research in 2017, they found that perceptions had improved dramatically and Canadians' likelihood to recommend UCalgary had increased considerably. Lawrence's team does other regular, smaller pulse checks to assess the ongoing efficacy of its work, with some questions geared to isolate the impact of marketing work specifically
Next steps
Lawrence has her sights sets on continuing to evolve her team's work in a few key areas. With foundational pieces in place, they are now exploring advocate marketing and experimenting with personalization and AI in the digital space. With a new president and vice-chancellor starting in 2019, there are also opportunities to advance the university's thought-leadership role further and to expand community marketing partnerships. She would also like to play a role in helping the university become more entrepreneurial, which is core to the institution's strategy.
"We are thinking about things like, How can we continue to build credibility as our own direct channel for sharing high-value, objective information, especially in this era of faltering public trust in major organizations, as indicated by the latest Edelman Trust Barometer. How can we grow our advocate base and empower them to share this helpful information across their networks?" she says. "I find that if we build strong, practical business cases for marketing initiatives and demonstrate the impact of our work on the university as a whole, we are able to secure support from our colleagues to try just about anything."
---