7 video ideas to elevate your higher ed brand
by Andrew Gu | July 17, 2019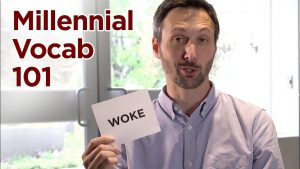 Each year of the past decade, internal communications agency Gatehouse has measured communications practices and trends across the globe in the largest survey for internal communications professionals.
For the first time in its history, Gatehouse listed video as a top digital channel in 2019. The announcement was a shock to some, but not to all. After all, video is:
quickly and easily consumed,
mobile friendly,
boasts a high entertainment value,
and can help audiences consume information on-demand on their own time, and almost anywhere they are.
Higher education institutions around North America have already seen the benefits of using video in creative ways to attract prospective students and alumni, as well as engage with current faculty and students. Here are seven ways we've seen video being used to great success to interact, inform and entertain.
1. Culture/Social Media Video
Social media gives brands and institutions a chance to put out video content that is less focused on direct messaging and more about showing a unique culture. The tone of these videos tends to be more quirky, creative and funny. They give audiences a valuable chance to see what the day-to-day lives at the school might be like. The University of South Carolina presents a great example in this video that shows its faculty out of their element, trying to comprehend "millennial vocabulary"!
2. Marketing "Hype" Video
"Hype," "Traditions," "History" or "Promo" Video—this kind of video has many names and formats. However, the overarching purpose of these videos is to generate excitement and school pride amongst students and staff. Videos that excel at this, like McMaster University's "This is McMaster University" YouTube video with 128K views, emphasize its traditions and history through its people and places. Depicting the diversity of the people, the sights on the campus, and the shared singular experience is how these videos portray a real, authentic message.
3. Professor/Team Spotlight Video
The accomplishments and breakthroughs made by faculty and students are sources of immense pride and elevation, and these videos give them just the recognition they deserve. See one of the University of Waterloo's YouTube videos highlighting professor Donna Strickland, 2018 winner of the Nobel Prize in Physics.
4. Welcome Video
Incoming students and staff are going to be nervous about their start in a new setting. They may know little about what is expected of them, the school's policies and even where the simplest things are. Welcome videos are great to show your environment and culture, and excite them about the next few weeks as they get to experience new things and become acclimated to their new environment. This video from St. Lawrence University is a simple concept—taking shots from their orientation that shows how much their volunteers care about spreading their school culture.
5. School Identity Video
You want to showcase to faculty and students the values and missions behind your brand identity, and identity videos are perfect for generating pride and purpose. This video from the University of New Brunswick, "We Are UNB," was so successful internally that the school continued to repurpose it in different renditions for the next three years after its debut. Written by an alumnus, you can tell how the video just has a resonating affinity with UNB faculty and students.
6. Holiday Videos
Holiday videos are a fun and creative opportunity to provide a caring message to those going home for the holidays that their "second family" will miss them. This video from Penn State, boasting over 45,000 views, involves both students and their president in some wonderful comedic storytelling.
7. Informer/PSA Videos
Most institutes heavily invest time and funds to provide students and staff with access to services, facilities and events. However, ensuring they know about them is a completely different matter. Videos like this simple and creative example from the University of Prince Edward Island show how video can be used to inform audiences what they have access to, and exactly how to access it.
Video is the medium of choice for the current generation of students. The play button holds so much power to engage audiences—it's the most compelling action on the internet, and ensures your audiences see your brand and the values it represents.
Just as video is a great tool to teach classroom subjects, it is just as effective at reflecting your values, culture and identity. It is an ideal form to communicate what it means to be a part of your community.
Andrew Gu is an associate producer at Arc + Crown Media, your guide to video production in Toronto. You'll often find him searching through YouTube and other platforms for new and innovative ways that people are using video to spread ideas.